December MCA Social Hour - December 18, 2021
Our next MCA social hour on Zoom is scheduled for Saturday December 18, 2021 at 2:00 PM EST.


ANA Summer Seminar - Introduction to Medals & Medal Collecting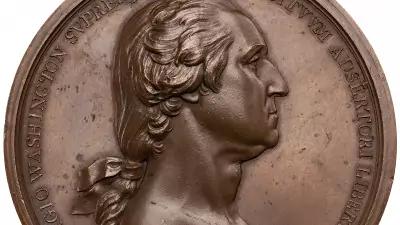 The course
Introduction to Medals & Medal Collecting
will be taught by David T. Alexander and David Menchell at the 2022 ANA Summer Seminar in Colorado Springs on June 26-29, 2022.
Medal Collectors of America was founded in 1998 as a club dedicated to the study and collection of artistic and historical medals. Our goal is to encourage research and publication in the medal field, while bringing together all who are interested, through meetings, publications, and other activities. Our magazine,
The MCA Advisory
, is published quarterly in both print and electronic versions, and we encourage submissions from both newcomers and experienced researchers. We hold two meetings a year, which are open to all, featuring guest speakers on a wide range of topics relating to medal collecting. One is held in August in conjunction with the American Numismatic Association convention, and the second in January in conjunction with the New York International Numismatic convention. One of the greatest benefits to membership is the opportunity to acquire our annual medal, which is struck in very limited quantities and available only to members.
The MCA Advisory
Volume 24, No. 3 (September 2021)
Heraldry and the Art of Medals
Canada's Victorian Numbered Indian Treaty Medals
Theodore Spicer-Simson (1871-1959)
Design of a medal for merits contracted in Cartagena de Indias (1813-1815)
Who's the Horse, and Who's the Dolphin?
The 1783 Treaty of Paris, Betts-614: A Census Study
East India Lead Seals
Join Now
Become an MCA member and receive the following benefits:
Quarterly issues of The MCA Advisory (print or electronic)
Online access to all previous issues of The MCA Advisory
The opportunity to purchase the annual MCA club medals
Support the MCA mission